No matter how difficult life is, when Christmas comes, everything will move in a better direction!
✨The Smart Christmas Custom Lights To Make Your Christmas Unforgettable.✨
FEATURE
It is the evolution of the classic Christmas lights and a true innovation in how you light up your tree. It features a smart design that gives you the ability to personalize your lighting effects for an even greater experience. Designed for intuitive use, just connect over Wi-Fi and you will be playing with your lights in a matter of seconds. 
You either select pre-made light designs and animations from the app or even program your own design to match your favorite sports teams' colors, and unique animation, and more.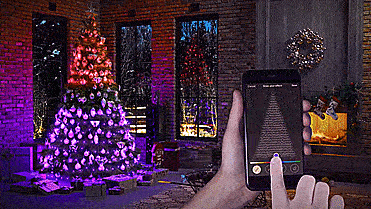 💛App-Controlled: All lights can be remotely controlled by the application available.
🧡Quick Setup: The setup is really easy and takes just a moment thanks to the Bluetooth pairing.
💚Wi-Fi Connection: The lights can be set up with your local home/office Wi-Fi so that you don't need to establish a connection every time you use it.
💙Waterproof: The lights have IP44 protection which makes them perfect for both indoor and Outdoor use.
Included Animations
Carousel Animations
Gradient Shift
Speed and Intensity
Colour Change
Patter Switch
Rotate
And More!
PERFECT FOR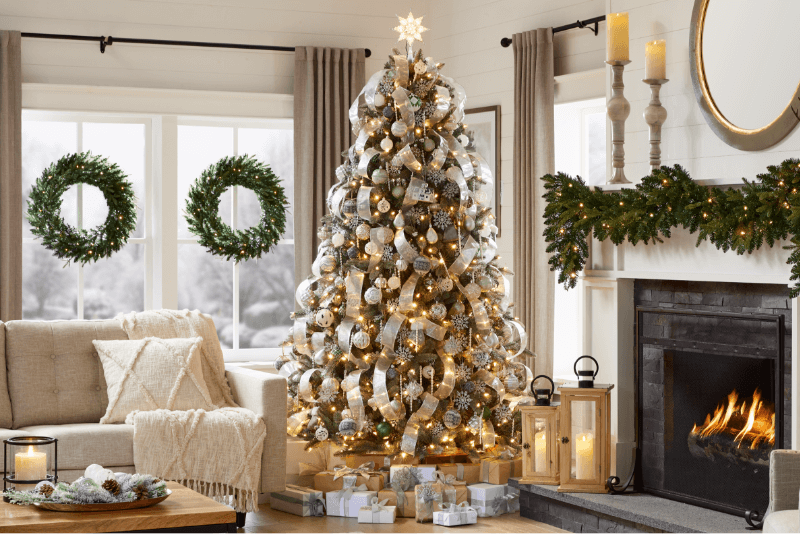 HOW TO USE
SCAN CODE
DOWNLOAD APP"LED BLE"
CONNECT TO POWER SUPPLE
MATCH BLUETOOTH 
PACKAGE INCLUDED:
1*Smart Custom LED String Lights【2M/5M/10M/20M optional】
Smart Custom LED String Lights
Smart Custom LED String Lights
Description

No matter how difficult life is, when Christmas comes, everything will move in a better direction!

✨The Smart Christmas Custom Lights To Make Your Christmas Unforgettable.✨

FEATURE

It is the evolution of the classic Christmas lights and a true innovation in how you light up your tree. It features a smart design that gives you the ability to personalize your lighting effects for an even greater experience. Designed for intuitive use, just connect over Wi-Fi and you will be playing with your lights in a matter of seconds. 

You either select pre-made light designs and animations from the app or even program your own design to match your favorite sports teams' colors, and unique animation, and more.

💛App-Controlled: All lights can be remotely controlled by the application available.

🧡Quick Setup: The setup is really easy and takes just a moment thanks to the Bluetooth pairing.

💚Wi-Fi Connection: The lights can be set up with your local home/office Wi-Fi so that you don't need to establish a connection every time you use it.

💙Waterproof: The lights have IP44 protection which makes them perfect for both indoor and Outdoor use.

Included Animations

Carousel Animations
Gradient Shift
Speed and Intensity
Colour Change
Patter Switch
Rotate
And More!

PERFECT FOR 

 


HOW TO USE

SCAN CODE
DOWNLOAD APP"LED BLE"
CONNECT TO POWER SUPPLE
MATCH BLUETOOTH 

PACKAGE INCLUDED:

1*Smart Custom LED String Lights【2M/5M/10M/20M optional】