S

moothing control from your waist to your ankles
The ultra comfortable Waist Training Leggings are the only leggings you'll ever need to purchase again.


Adjustable compression with 4 rows of hooks for our Good Fit Guarantee!
Our Waist Trainer Leggings are an abdominal binder and activewear in one! Designed to flatten the stomach and provide extra core support, they offer 4 different levels of tightness to support size fluctuation - great for new Mothers!
Figure-enhancing design, 

tucks and lifts in all the right places.
Both functional and flattering, Waist Trainer Leggings offer gentle compression of the stomach, lower back, waist, butt, hips and thighs. The result is a smooth, hourglass silhouette without discomfort.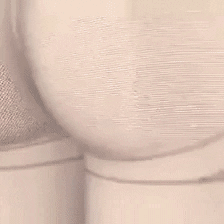 Super stretchy, breathable moisture-wicking premium fabric
Our unique material offers both wonderful support and shape whilst being breathable, super soft and durable. They are also non-transparent (no see-through issues here!).
DETAILS & DESCRIPTION
-High rise fit
-Chemical Fiber Blended
-Fitness equipment, fitness beauty, cycling
-90% nylon and 10% spandex
-NOTE:Please kindly check the size chart before ordering
Size Table 
Sexy High Waist Elastic Yoga Corset Leggings
Sexy High Waist Elastic Yoga Corset Leggings
Description

S

moothing control from your waist to your ankles

The ultra comfortable Waist Training Leggings are the only leggings you'll ever need to purchase again.










Adjustable compression with 4 rows of hooks for our Good Fit Guarantee!

Our Waist Trainer Leggings are an abdominal binder and activewear in one! Designed to flatten the stomach and provide extra core support, they offer 4 different levels of tightness to support size fluctuation - great for new Mothers!

Figure-enhancing design, 

tucks and lifts in all the right places.

Both functional and flattering, Waist Trainer Leggings offer gentle compression of the stomach, lower back, waist, butt, hips and thighs. The result is a smooth, hourglass silhouette without discomfort.

 

Super stretchy, breathable moisture-wicking premium fabric

Our unique material offers both wonderful support and shape whilst being breathable, super soft and durable. They are also non-transparent (no see-through issues here!).

 

DETAILS & DESCRIPTION
-High rise fit
-Chemical Fiber Blended
-Fitness equipment, fitness beauty, cycling
-90% nylon and 10% spandex
-NOTE:Please kindly check the size chart before ordering

Size Table