This Poop Scooper  Makes It Possible To Pick Up Waste In A Hygienic And Easy To Use Fashion!
 If you're still cleaning up after your dogs the old fashioned way,  you know how gross and unhygienic it is sometimes. Get our Dog Pooper Scooper and experience a simple, quick, and more hygienic way of picking up dog poop!
A MUST-HAVE for every dog parent
Being a dog parent is a lot of fun, cleaning after your dog is not.
Your kids will love using it too!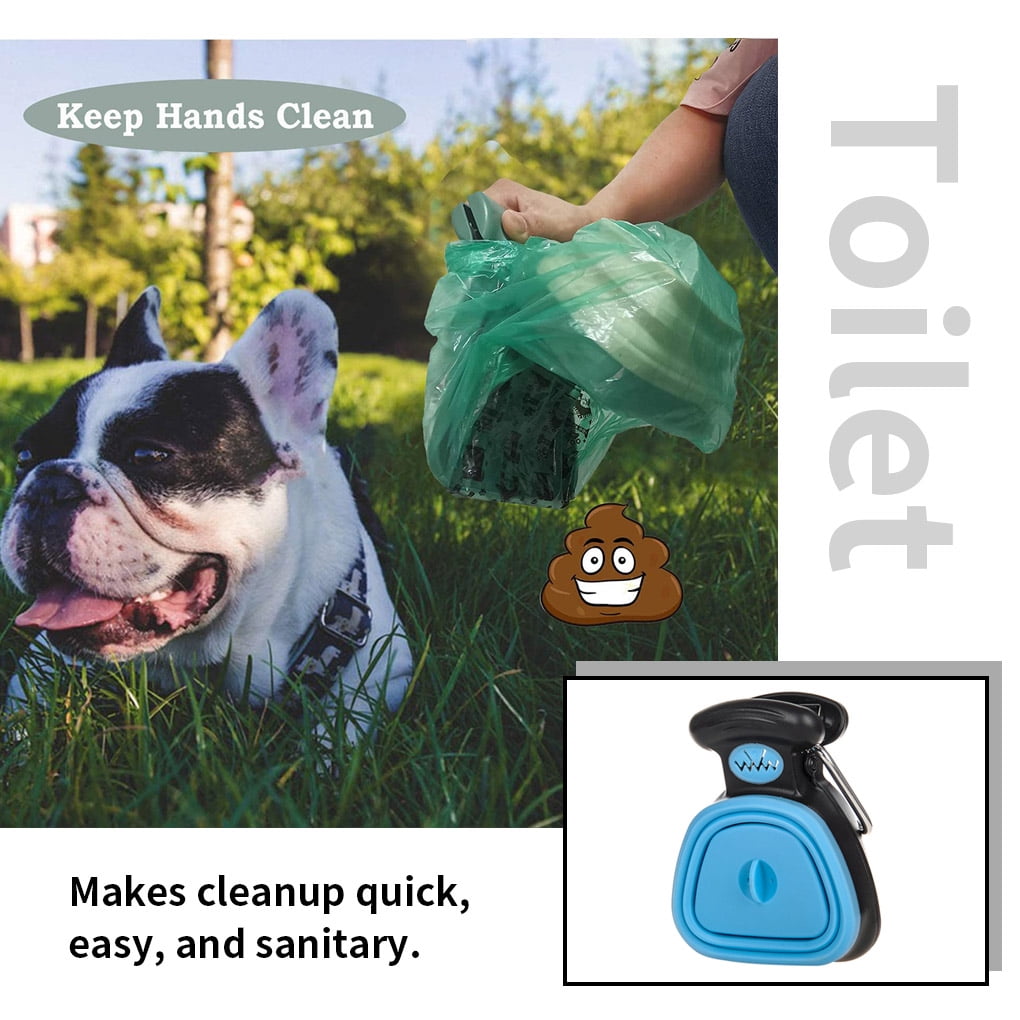 Our Dog Pooper Scooper cleans up your dog's waste faster and easier. It is the only way to avoid direct contact with the pet waste! This scooper is designed to keep yourself clean without giving up on your duty as a dog parent. It is for easy, one handed pick up on all surfaces. It has a powerful spring action which ensures that the jaws stay closed until you are ready to empty it.
FEATURES:
Easy, one-handed pick-ups on all surfaces
A

 

comfortable

 

and sturdy grip for all hand sizes
Quick

 

and

 

clean and sanitary easy pick-up
Eco-friendly

 

when used with compostable poop bags
High quality

 

and

 

durable

 

material for long term use
Use with any dog, large or small
Pet Poop Scooper
Description

This Poop Scooper  Makes It Possible To Pick Up Waste In A Hygienic And Easy To Use Fashion!

 If you're still cleaning up after your dogs the old fashioned way,  you know how gross and unhygienic it is sometimes. Get our Dog Pooper Scooper and experience a simple, quick, and more hygienic way of picking up dog poop!

A MUST-HAVE for every dog parent

Being a dog parent is a lot of fun, cleaning after your dog is not.

Your kids will love using it too!


Our Dog Pooper Scooper cleans up your dog's waste faster and easier. It is the only way to avoid direct contact with the pet waste! This scooper is designed to keep yourself clean without giving up on your duty as a dog parent. It is for easy, one handed pick up on all surfaces. It has a powerful spring action which ensures that the jaws stay closed until you are ready to empty it.

FEATURES:

Easy, one-handed pick-ups on all surfaces
A

 

comfortable

 

and sturdy grip for all hand sizes
Quick

 

and

 

clean and sanitary easy pick-up
Eco-friendly

 

when used with compostable poop bags
High quality

 

and

 

durable

 

material for long term use
Use with any dog, large or small