THE ONLY MENDING AGENT ON THE MARKET THAT IS NON-TOXIC AND 100% SAFE
Every mending agent out there contains a slew of toxins that are extremely harmful to people, pets, and the environment.
A non-Toxic wall mending agent is a carefully formulated mending agent that is both Non-Toxic and Effective.
- NO METHYLISOTHIAZOLINONE (MI)
- NO METHYLCHLOROISOTHIAZOLINONE (MCI)
- NO XYLENE
- NO ETHYL ACETATE
- NO METHYLENE CHLORIDE
- NO GLYCOL
- NO FORMALDEHYDE
- NO BENZENE
- NO PHENOL
- NO QUATERNARY AMMONIUM
- NO CARBAMATES
COMPATIBLE WITH:

- DRYWALL
- CERAMIC TILE
- STUCCO
- PLASTER
- CONCRETE
- STONE VENEER
- BRICK
- WOOD
PATCHING WALLS LIKE A PRO HAS NEVER BEEN THIS EASY! - NO TOOLS OR TOXIC MENDING MATERIALS EVER.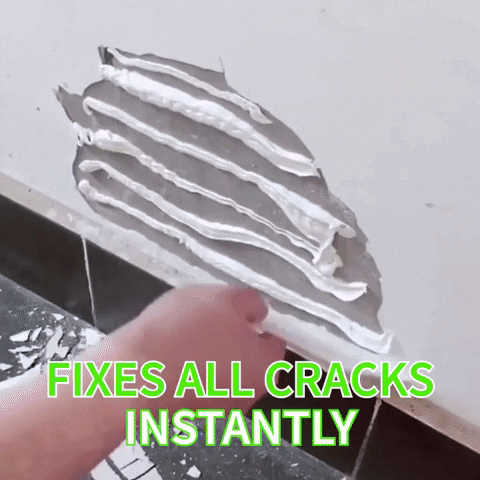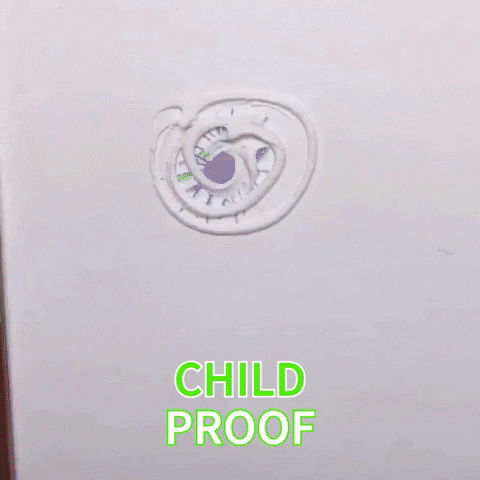 SAND IT. PAINT IT. SAFEMEND IS 100% MOLD PROOF SO IT CAN BE USED INDOORS, OUTDOORS AND ON WET AREAS.
HOW IS THIS ANY DIFFERENT FROM OTHERS?
-Spreads well and non-messy
-The perfect fix for both large and small wall flaws
-Does not ever shrink
-Dries quick but gives enough malleable time for smoothening
-Made of 100% non-toxic materials
-Does not spread well and drops messy clumps all over the place
-Many are of no good for anything larger than a nail hole
-Shrinks a lot after some time
-Dries too quick without giving working time for smoothening
-Component chemicals are usually toxic and unsafe for home use
A SUPER EASY QUICK FIX FOR WALL FLAWS
SQUEEZE OUT SOME PATCH ONTO THE WALL FLAWS
SPREAD, AND SCRAPE OFF EXCESS WITH THE INCLUDED FREE SCRAPER & NOZZLE
LET IT DRY FOR 4 HOURS
SAND AND PAINT IF NECESSARY
Non-Toxic wall mending agent
Non-Toxic wall mending agent
Description

THE ONLY MENDING AGENT ON THE MARKET THAT IS NON-TOXIC AND 100% SAFE

Every mending agent out there contains a slew of toxins that are extremely harmful to people, pets, and the environment.
A non-Toxic wall mending agent is a carefully formulated mending agent that is both Non-Toxic and Effective.

 

- NO METHYLISOTHIAZOLINONE (MI)
- NO METHYLCHLOROISOTHIAZOLINONE (MCI)
- NO XYLENE
- NO ETHYL ACETATE
- NO METHYLENE CHLORIDE
- NO GLYCOL
- NO FORMALDEHYDE
- NO BENZENE
- NO PHENOL
- NO QUATERNARY AMMONIUM
- NO CARBAMATES

 




COMPATIBLE WITH:


- DRYWALL
- CERAMIC TILE
- STUCCO
- PLASTER
- CONCRETE
- STONE VENEER
- BRICK
- WOOD

 

PATCHING WALLS LIKE A PRO HAS NEVER BEEN THIS EASY! - NO TOOLS OR TOXIC MENDING MATERIALS EVER.




SAND IT. PAINT IT. SAFEMEND IS 100% MOLD PROOF SO IT CAN BE USED INDOORS, OUTDOORS AND ON WET AREAS.




HOW IS THIS ANY DIFFERENT FROM OTHERS?

-Spreads well and non-messy

-The perfect fix for both large and small wall flaws

-Does not ever shrink

-Dries quick but gives enough malleable time for smoothening

-Made of 100% non-toxic materials




-Does not spread well and drops messy clumps all over the place




-Many are of no good for anything larger than a nail hole




-Shrinks a lot after some time




-Dries too quick without giving working time for smoothening




-Component chemicals are usually toxic and unsafe for home use




A SUPER EASY QUICK FIX FOR WALL FLAWS

SQUEEZE OUT SOME PATCH ONTO THE WALL FLAWS

SPREAD, AND SCRAPE OFF EXCESS WITH THE INCLUDED FREE SCRAPER & NOZZLE

LET IT DRY FOR 4 HOURS

SAND AND PAINT IF NECESSARY