* All fabrics are trimmed by hand. The item may leave raw edge and may have 1-3cm deviation exists
Note: There are many counterfeiters on the market, they only sell one counterfeit with a size of 10*20INCH, and use multiple small-sized leather stickers to disguise it as a large one. But our products are real size and can help you renovate furniture, not just repair it. Please pay attention to distinguish!!!
PRODUCT DESCRIPTION
HIGH-QUALITY MATERIAL: Our leather repair patch is soft enough and has a high viscosity, so you can easily cut it into various shapes with scissors. Also leather patch kit has fiber that can make the peel patch tougher and abrasion-resistant.
RELIABLE MATERIAL CONTROL: Compared with other unscrupulous merchants, our products have higher quality materials and higher thickness.
APPLY TO ALL: The leather patch kit can be used in any situation that requires a renewal of aging leather and vinyl surfaces. Damaged surfaces are found in any vehicle such as automobiles, aircraft, marine-craft, or furniture such as sofas or chairs.
APPEARANCE IS LUXURIOUS: Paste in the break or stain is not easy to be found.
HOW TO USE:
1. Clean the damaged surface
2. Cut the desired shape
3. Peel and stick. Premium self-adhesive repair patches help you cope with all kinds of scratches or hole problems easily.
Tips: Please clean the object and keep dry before pasting
It is recommended to buy a large and a small one
The large one can be used as a whole, and the small one can be cut into various shapes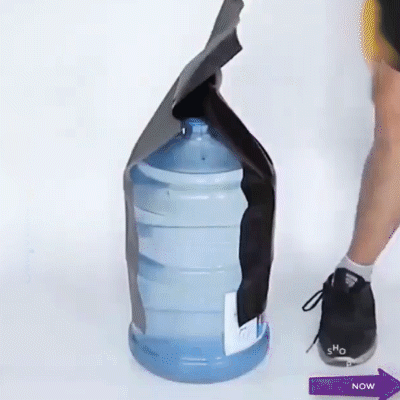 Super stickiness gives you no worries
SPECIFICATIONS: 
Size: L: 40*53(inches) M: 20×53(inches) 
Weight: 23.6 ounces/12.3 ounces/
Material: PU Artificial Leather
Color: Light White | Beige | Khaki | Light Grey | Gray | Red | Navy Blue | Chocolate | Dark Brown | White | Black
PACKAGE INCLUDES: 
Self-adhesive leather patch/20×53(inches) or 40*53(inches)
Leather Repair – Self-Adhesive Leather Repair Patch
Leather Repair – Self-Adhesive Leather Repair Patch
Description

* All fabrics are trimmed by hand. The item may leave raw edge and may have 1-3cm deviation exists

Note: There are many counterfeiters on the market, they only sell one counterfeit with a size of 10*20INCH, and use multiple small-sized leather stickers to disguise it as a large one. But our products are real size and can help you renovate furniture, not just repair it. Please pay attention to distinguish!!!

PRODUCT DESCRIPTION

HIGH-QUALITY MATERIAL: Our leather repair patch is soft enough and has a high viscosity, so you can easily cut it into various shapes with scissors. Also leather patch kit has fiber that can make the peel patch tougher and abrasion-resistant.

RELIABLE MATERIAL CONTROL: Compared with other unscrupulous merchants, our products have higher quality materials and higher thickness.

APPLY TO ALL: The leather patch kit can be used in any situation that requires a renewal of aging leather and vinyl surfaces. Damaged surfaces are found in any vehicle such as automobiles, aircraft, marine-craft, or furniture such as sofas or chairs.

APPEARANCE IS LUXURIOUS: Paste in the break or stain is not easy to be found.

HOW TO USE:

1. Clean the damaged surface

2. Cut the desired shape

3. Peel and stick. Premium self-adhesive repair patches help you cope with all kinds of scratches or hole problems easily.

Tips: Please clean the object and keep dry before pasting

It is recommended to buy a large and a small one

The large one can be used as a whole, and the small one can be cut into various shapes

Super stickiness gives you no worries

SPECIFICATIONS: 

Size: L: 40*53(inches) M: 20×53(inches) 
Weight: 23.6 ounces/12.3 ounces/
Material: PU Artificial Leather

Color: Light White | Beige | Khaki | Light Grey | Gray | Red | Navy Blue | Chocolate | Dark Brown | White | Black

PACKAGE INCLUDES: 

Self-adhesive leather patch/20×53(inches) or 40*53(inches)